Thank you very much to everyone who came to celebrate Bangkok's re-opening with us! Yesterday wouldn't have been the same with you…
A huge thank you to Frederic, Daniel, Soracha, and Victor – Our courageous speakers – for the wonderful presentations they shared with us. The event presentation with everyone's slides is accessible below
Thank you everyone who shared photos. They're on our FB page for everyone to enjoy. Feel free to leave tag requests.
If you've got photos from last night you'd like to share – Be my guest 🙂

Posted by Proseed Asia on Thursday, 16 June 2022
Show You the Money
Join us as we count your Proseed donations to handsacrossthewater.org.au , on this special edition of "#SHOW #YOU #THE #฿฿฿!!!
COME PITCH OUR NEXT EVENT – Open Mic!!!
As per our tradition, at our next event, on the 21st of July, we'll invite 3 startups to pitch the crowd for 3 minutes each. This is a 1st-come-1st-served opportunity to pitch your idea to our audience. 
Come see how you measure up!
Reserve your spot: https://goo.gl/N3Ycdx
Doing good
Our featured charity for the evening were Hands Across the Water, dedicated to saving Thailand's most vulnerable children from dangerous environments and to giving a home to those who have no family or known relatives to care for them. With your help, these kids don't have to go hungry, miss out on education, face the challenges of life on their own or be forced into undesirable employment.
---
Sponsors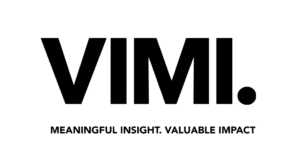 Vimi.co
Vimi.co is Bangkok's leading B2B digital agency currently offering businesses and startups affected by COVID up to 250 free leads to support business development efforts. To apply visit here
Fabbit
Fabbit is Bangkok's top Co-working Space & Community-Hub for Engineers, Creators, and Entrepreneurs. Whether you need a quiet desk for a few hours, or a permanent office for your team, Fabbit at Asoke intersection, is the best located office space in Bangkok.