Seriously, Why join Proseed?
Serious people.
Meeting weekly in Bangkok for serious business networking.
Having serious fun.
Doing serious good.
Seriously.
Benign Business Networking In a Bangkok's Safe Space
We're a community of entrepreneurs eager to partner in a safe space.We help each other any way we can. It's the natural thing to do. We offer:
If you believe doing good for others is key to your wellbeing and success, and you're keen to practice this belief with like-minded people. Join us. Apply below:
---
Scientifically backed benefits
---
Altruism, and a supportive community, offer scientifically proven benefits:
Support achieving life-goals and self-actualization 
Boosts Self Esteem, resulting in:

Better confidence and decision-making.
More honest and satisfying relationships.
Better resilience to stress and setbacks.

Direct health benefits:

Improved immune system responses.
Better stamina, memory, and flexibility.
Reduced mortality risk
Doing good for others is key to your wellbeing and success
Proseed is a safe community of entrepreneurs where you follow this practice with like-minded people.
Contact us today
Learn how you too can join Bangkok's Benign Business Community
---
BUSINESS NETWORKING AND DOING GOOD!
---
Our featured charity is Hands Across the Water, dedicated to saving Thailand's most vulnerable children from dangerous environments and to giving a home to those who have no family or known relatives to care for them. With your help, these kids don't have to go hungry, miss out on education, face the challenges of life on their own or be forced into undesirable employment.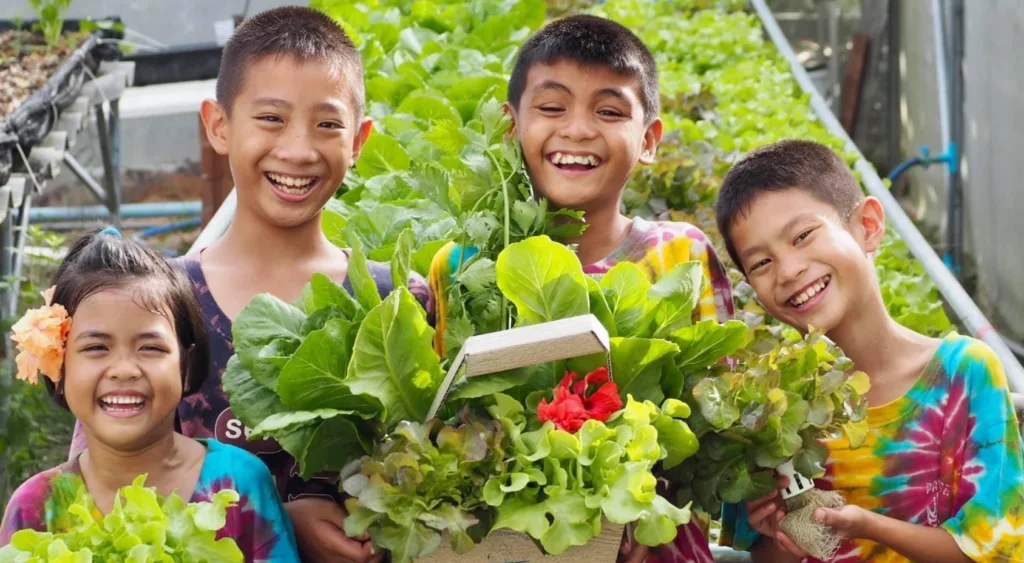 ---
BENIGN BUSINESS NETWORKING COMMUNITY SPONSORS
---

Fabbit is Bangkok's top Co-working Space & networking hub for Engineers, Creators, and Entrepreneurs. Whether you need a quiet desk for a few hours, or a permanent office for your team, Fabbit at Asoke intersection, is the best located office space in the city.
---

Vimi.co is Bangkok's leading B2b Digital Marketing Agency.
Here at Proseed they sponsor our Community Resource – A 28 page Marketing Campaign Brief Template. Get it here.
---
Offer your own Sponsored Community Resource
Are you keen to do business with members of 
Bangkok's Benign Business Community
?Providing a Sponsored Community Resource like this one is a privilege reserved for Proseed members. Contact us via our "
Friends of Proseed
" whatsapp group to learn more…
---