hi Y'all, My name is Mike. I'm the founder of Proseed, and our current leader. Thanks for stopping by… A while ago i shared a post explaining why Proseed exists, and what it's for. Given Proseed's growth in recent months, I feel it's time to update and expand on that post for the sake of those people in our community who want to become members.
Business Networking in a Safe Space
In 2017 Proseed was launched by a group of entrepreneurs with the vision of being an accelerator for innovation in Thailand. Since then, we've witnessed amazing global developments and progress, and while progress promises opportunity, it can also make us feel overwhelmed & lonely.
At Proseed we're devoted to nurturing kindness & opportunity among our members, and in the world at large. If you believe doing good is key to your wellbeing and success, and you're keen to practice this belief with like-minded people, Proseed is the community for you.
What we do
Support each other by devoting time and attention to our fellow members.
Support each other's businesses whenever possible.
Share knowledge for the benefit of our members and others.
Organize events for the benefit of our members and others.
Support local charities for the benefit of the community.
Principles
Anyone is welcome to apply to join PROSEED's community. Our guiding principles are:
Show up – Familiarity breeds trust. The more often you come, the likelier you are to make meaningful connections.
Be chill – Proseed is a safe place. We appreciate honesty. Just be yourself.
Be curious – Proseed is a highly diverse and knowledgeable community. It's a great place to get honest and useful advice from people you can trust.
Be kind – We deeply value the meaning kindness provides our lives. We recognize the kindness of others and strive to pay it forward.
Get involved – Proseed is voluntarily maintained by members' efforts. The community's most active contributors are trusted with the group's leadership. You're welcome to join our ranks!
If these principles appeal to you, please consider joining us!
Joining Proseed
We're always on the lookout for new people to join our network. Membership grants you free access or reduced rates to our events, as well as preferential treatment and listing on our community directory.
We offer Annual and Quarterly membership plans:
Listed on the Proseed website members directory

Access to Proseed's monthly networking party, ~50-75 people, 2 hour agenda

Valid for you & your guests

Valid for you & your guests

Weekly Friday -
Set lunch
Monthly Event Free Entry
In line with our commitment to normalize kindness in business, the Proseed community invites students, job-seekers, & anyone donating a laptop, or a box of clothes to our featured charity (see below), to enter our monthly events free of charge.
BUSINESS NETWORKING AND DOING GOOD!
---
Our featured charity is Hands Across the Water, dedicated to saving Thailand's most vulnerable children from dangerous environments and to giving a home to those who have no family or known relatives to care for them. With your help, these kids don't have to go hungry, miss out on education, face the challenges of life on their own or be forced into undesirable employment.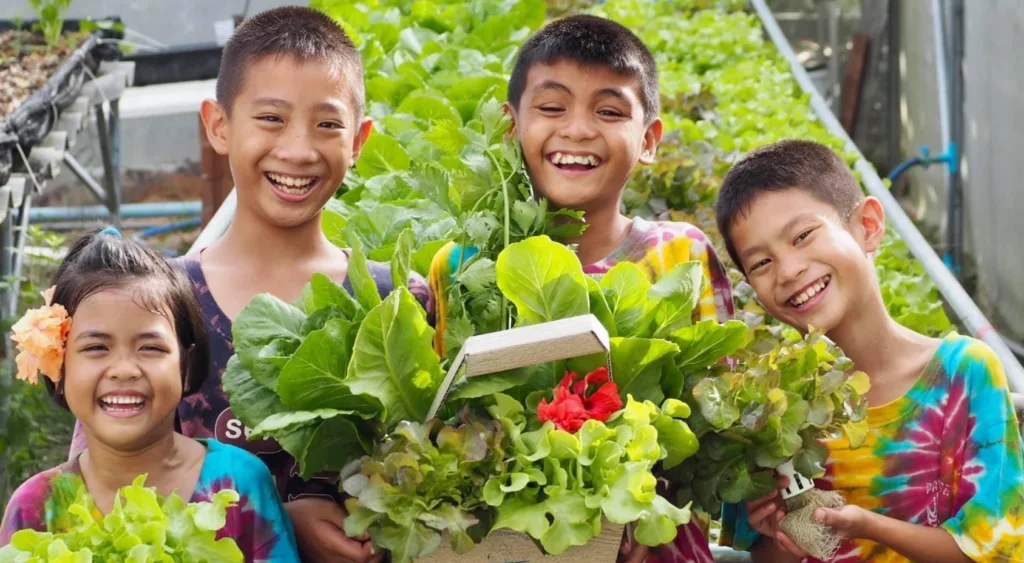 ---
BUSINESS COMMUNITY SPONSORS
---

Fabbit is Bangkok's top Co-working Space & networking hub for Engineers, Creators, and Entrepreneurs. Whether you need a quiet desk for a few hours, or a permanent office for your team, Fabbit at Asoke intersection, is the best located office space in the city.
---

Vimi.co is Bangkok's leading B2b Digital Marketing Agency.
Here at Proseed they sponsor our Community Resource – A 28 page Marketing Campaign Brief Template. Get it here.
---