Proseed – Bangkok's Benign Business Community – invites you to our upcoming event, on Thursday, the 21st of July, for in-person fun and networking! Pizza and beer are kindly sponsored.
RSVP
We expect a full house so please reserve your spot –https://goo.gl/N3Ycdx
THC? CBD? OMG! – Medical Marijuana & Financial Sustainability in Thailand
Our speaker for the evening is k. Phattanooch Saikwan (Nooch), Co-founder and Director of CBO International – A pioneer in Thailand's budding Medical Marijuana industry. CBO was founded in 2020 in response to the Thai government's change of policy regarding cannabis to create medical-grade cannabinoid products. Now, two years later, they supply the highest quality of Hemp seeds and medical grade full spectrum CBD oil in Thailand, and provide education regarding the safe and responsible use of cannabis.
K. Nooch is leveraging the insights she learned developing and successfully launching new snack products in the Thai market to support the growth and distribution of CBO, according to the companies vision that once the current hysteria dies down medical grade marijuana will emerge as the sustainable financial opportunity in this space.
With new dispensaries and similar weed retail outlets opening daily since the government's shift in policy k. Nooch's topic is extremely relevant – especially to anyone curious about the space.
Phattanooch Saikwan and the CBO team – Thailand's premium medical grade marijuana manufacturers
COME PITCH US – Open Mic!!!
As per our tradition we're allowing 3 startups to pitch the audience for 2 minutes each (up to 3 slides). This is a 1st-come-1st-served opportunity to pitch your idea to our audience.
This is your opportunity to consider how you measure up – ONLY 1 SLOT REMAINS AVAILABLE – reserve your spot: https://goo.gl/N3Ycdx
Doing good
Our featured charity for the evening will be Hands Across the Water, dedicated to saving Thailand's most vulnerable children from dangerous environments and to giving a home to those who have no family or known relatives to care for them. With your help, these kids don't have to go hungry, miss out on education, face the challenges of life on their own or be forced into undesirable employment.
EVENT DETAILS
SCHEDULE
18:30 Open
19:00-19:20 – "THC, CBD, OMG! – Why Medical Marijuana is the financial future of weed in Thailand" – k. Phattanooch Saikwan, co-founder for CBO Thailand
19:20-19:35 – Startup pitches – 3 startups x 3 minute pitches and 2 minutes for audience Q & A
19:35-19:40 – Charity pitch – Hands Across the Water
19:35-19:45 – Reciprocity Ring – Ask the group for whatever help you need / Offer your assistance to others if you feel like paying it forward
20:30 Wrap Up
---
Sponsors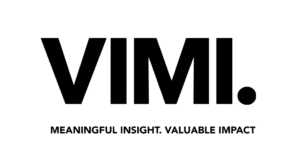 Vimi.co
Vimi.co is Bangkok's leading B2B digital agency currently offering businesses and startups affected by COVID up to 250 free leads to support business development efforts. To apply visit here
Fabbit
Fabbit is Bangkok's top Co-working Space & Community-Hub for Engineers, Creators, and Entrepreneurs. Whether you need a quiet desk for a few hours, or a permanent office for your team, Fabbit at Asoke intersection, is the best located office space in Bangkok.