Proseed – Bangkok's Benign Business Community – invites you to our Monthly Networking Party – Thursday, Aug 25th! Pizza and beer are kindly sponsored by Kirloskar Brothers( Thailand) Ltd.
RSVP
We expect a full house so please reserve your spot –https://goo.gl/N3Ycdx
---
Sustainability? Profit? CSR?
Be like Robin Hood & do it all! – Aug 25th 2022
---
Our speaker for the evening is k. Remko Vleesch Dubois (Rambo), CEO of Kirloskar Brothers Thailand (KBTL)– Part of the Kirloskar Group of companies -A multibillion dollar group established in India in 1888.
KBTL is the BOI promoted regional head quarter of the Kirloskar Group in Southeast Asia, with a manufacturing unit in Amata City Chonburi focusing on water, industrial, power and oil & gas engineered pump projects in the region. KBTL also works closely with the governments of Laos and Cambodia on water resource management and sustainable micro irrigation solutions to provide farmers with more profitable and environmentally friendly yields.

K. Rambo will share insights and projects that showcase Kirloskar's 100+ year mission to reinvest the company's profits back into society, to support its mission of improving lives for a better tomorrow.

Join us to be inspired by one of India's most successful and kindest corporations and learn how you too can be a modern Robin Hood!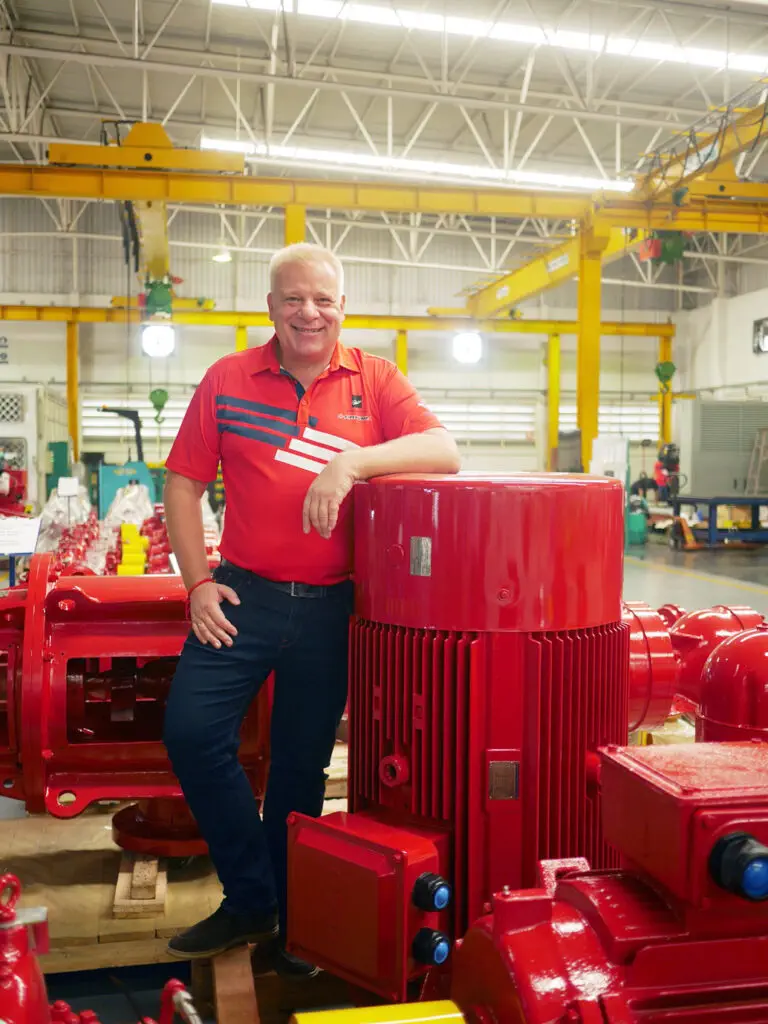 If you have questions you'd like Remko to address in his talk please submit them to us on the Friends of Proseed Whatsapp group.
---
OPEN MIC – COME PITCH OUR AUDIENCE!!!
---
As per our tradition we're allowing 3 startups to pitch the audience for 2 minutes each (up to 3 slides). This is a 1st-come-1st-served opportunity to pitch your idea to our audience.
This is your opportunity to consider how you measure up – ONLY 2 SLOT REMAIN AVAILABLE – reserve your spot: https://goo.gl/N3Ycdx
---
DOING GOOD
---
Our featured charity for the evening will be Hands Across the Water, dedicated to saving Thailand's most vulnerable children from dangerous environments and to giving a home to those who have no family or known relatives to care for them. With your help, these kids don't have to go hungry, miss out on education, face the challenges of life on their own or be forced into undesirable employment.
CHARITY UPDATE
K. Remko and Kirloskar Thailand have kindly donated THB 50,000 to Hands Across the Water. Words alone cannot express the gratitude i feel for this amazing act of kindness.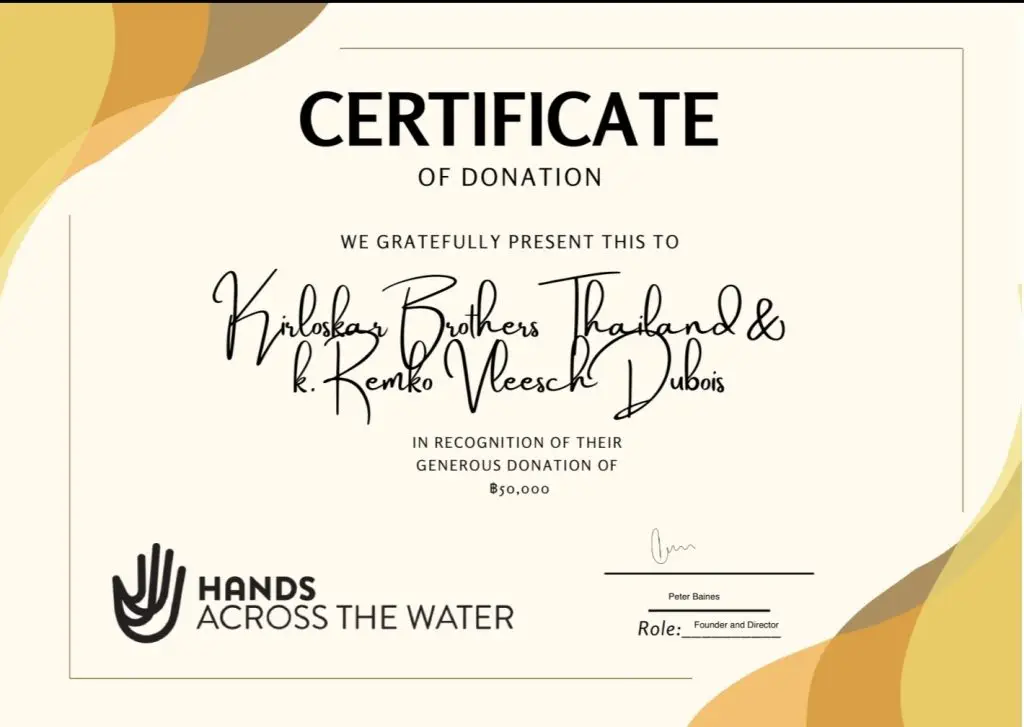 ---
EVENT DETAILS
---
Schedule
18:30 Open
19:00-19:20 – "Sustainability? Profit? CSR? – Be like Robin Hood & do it all!" – Remko Vleesch Dubois (Rambo), CEO of Kirloskar Brothers Thailand (KBTL)
19:20-19:35 – Startup pitches – 3 startups x 3 minute pitches and 2 minutes for audience Q & A
19:35-19:40 – Charity pitch – Hands Across the Water
19:35-19:45 – Reciprocity Ring – Ask the group for whatever help you need / Offer your assistance to others if you feel like paying it forward
20:30 Wrap Up
---
SPONSORS
---

Worklounge is a membership which provides you with access to a network of exclusive lounges located in some of the most prestigious hotels in Asia. With your membership you have unlimited lounge access, but can also enjoy a variety of luxurious amenities, exclusive membership benefits and special discounts at our locations. Now exclusively available to Proseed members.
---

Fabbit is Bangkok's top Co-working Space & Community-Hub for Engineers, Creators, and Entrepreneurs. Whether you need a quiet desk for a few hours, or a permanent office for your team, Fabbit at Asoke intersection, is the best located office space in Bangkok.
---

Vimi.co is Bangkok's leading B2B digital agency. Here at Proseed they sponsors one of our Community Resources – A Website Project Brief Template. Get it here.