Bangkok's friendliest startup accelerator invites you to join us on Thursday, the 14 of November, for another evening of fun with fellow founders and investors in our new-and-improved format.
Our main presentation for the evening will be delivered by Mr. Daniel Frick.
Daniel is a core member of Proseed's mentorship. With over 25 years of experience, Daniel is a seasoned marketer who excels in generating brand strategies and translating insights into product opportunities. His areas of expertise include strategy, communication, product development and positioning.
Daniel spent over a decade in various marketing positions for worldwide brands at Nestle, and for the past 10 years has been running a marketing/ market research company here in Thailand. His philosophy is:
A brand is a promise and can be the most valuable asset a company can own
Daniel's presentation is titled: "I think this is what the consumers want..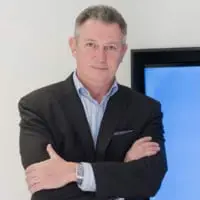 OPEN MIC SESSION = COME PITCH US!!!
As per our tradition we're allowing 3 startups to pitch the audience for 2 minutes each (up to 3 slides). This is a 1st-come-1st-served opportunity to pitch your idea to our audience.
This is your opportunity to consider how you measure up – ONLY 3 SLOTS AVAILABLE – reserve your spot: https://goo.gl/N3Ycdx
Thank you KWGI.com and Monstar-Hub.com for sponsoring!


DETAILS
SCHEDULE
18:30 Open
19:00-19:20 – "Research now or cry later You're not rich enough to go only with your gut" – Mr. Daniel Frick
19:20-19:35 – Startup pitches – 3 startups x 3 minute pitches and 2 minutes for audience Q & A
19:35-19:40 – Charity pitch – 1 worthy cause x 3 minute pitch and 2 minutes for audience Q & A
19:35-19:45 – Reciprocity Ring – Ask the group for whatever help you need / Offer your assistance to others if you feel like paying it forward
20:30 Wrap Up
RSVP
We can only fit 60 people – Please reserve your spot –https://goo.gl/N3Ycdx